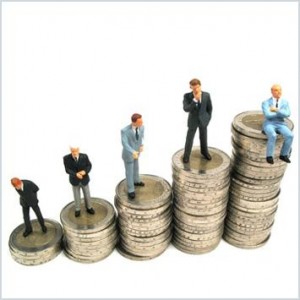 Current communications majors do not often think about Ted Koppel, Matt Lauer or Hugh Hefner when asking the question, "how much can a communications major make?" These three extremely successful individuals may not seem to share a connection at first glance.
Featured Communications Programs
1. Ashford University
2. Grand Canyon University
However, all three of these prosperous individuals have all majored in the field of communications during their undergraduate and graduate studies. As with any other major, a communications degree alone does not guarantee a student growth and stable financial success in their near future. This good fortune can only be a true reality with the necessary education, skills and experience that is required to promote a bright future for any communications major.
How Much Can A Communications Major Make In The Broadcast Media Field?
Some of the most well-known communications students have been a part of the field of media. Broadcast is the top job sector for individuals that hold a degree in communications and wish to be a part of the nightly news. When it comes to a communications major, the broadcasting industry is easily considered to be one of the top lucrative industries in the current job market and it's no surprise to hear many communications students wondering "how much can a communications major make?"
Even though the top broadcasters enjoy an average annual salary that can reach up to several million dollars, an entry level communications degree graduate should not expect this type of substantial paycheck right away. Students that enter the field of broadcasting will not be given these lucrative salaries quickly or easily. Most communication majors that enter this field start off at an entry level position which requires them to spend the beginning years of their flourishing career in a smaller broadcasting institution. These beginning employees often find themselves working at local television stations or public television stations.
According to the Bureau of Labor Statistics approximately 90% of broadcasters make an average of $156,000. Broadcasters that have gained celebrity status can often expect to earn a full seven-figure salary. For example, well-known Katie Couric enjoyed a stable salary of approximately $15 million a year during the time that she was employed as a CBS evening news anchor.
How Much Can A Communications Major Make in the Advertising Field?
Advertising can be an extremely rewarding career for individuals that have a sense of creativity and are able to meet the demands of a picky client. According to the Bureau of Labor and statistics 90% of advertising specialists that have majored in communications enjoy a salary of approximately $166,000 per year. This figure does not guarantee that a newly graduated communications student will expect to receive such a high annual salary. The average starting salary for a communications major that chooses to enter the field of advertising is approximately $41,000. A communications major can benefit from joining some of the top paying advertising agencies in the country. These agencies are located in states such as New York, California and Illinois.
Average Public Relations Salaries
Individuals that have majored in communications can greatly benefit from breaking into the public relations world. This specific sector greatly rewards individuals that have the required specialized expertise, experience and proven positive track record. The national average for an entry-level profession in the public relations industry is approximately $50,000 a year.
An individual that is asking "how much can a communications major make?" should realize there are as many salary levels within the field as their are types of positions.
Featured Communications Programs
1. Ashford University
2. Grand Canyon University
Bonus Resource: What is the Best Career for a Communications Major?.
Filed under: How much can a communications major make?, communications degree salaries